You can access our services in a number of ways:
Self-referrals
Simply contact us by email or telephone to discuss your needs or, better still, pop into one of our centres.
Referral by your GP
Whilst we are not an NHS clinic, you can be referred privately to us by your GP. We have close links with GPs across the region who regularly refer their patients to us.
We give 10% reduction with production of NHS Staff Discount Card – see NHS Staff Discount website.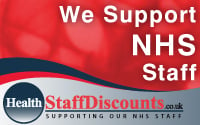 Referral by Solicitors
The Therapy Company has worked closely with professionals such as solicitors for several years, particularly with Personal Injury/Medico Legal clients. Local solicitor practices are familiar with our team of qualified therapists. They choose to work with us because they feel our ethos, culture, and professional and flexible service greatly aides the rehabilitation for their clients. Furthermore, the comprehensive nature of our service ensures a planned psychological and physical rehabilitative approach to recovery.
In our Family Law services we work closely with Social Services to provide treatment for parents struggling with their roles and relationships.
Referral by Consultant Psychiatrist
In order to see one of the Consultant Psychiatrists, we request you speak with your GP and ask him to refer you. This will ensure that the Consultant has all the relevant information he needs about your medical history when he sees you.
Information, such as past and present medication, previous history, treatment and diagnoses are all very important in order to fully assess your needs.
We do appreciate that speaking with your GP may not be easy and you may have to wait for an appointment. In these circumstances, one of our psychotherapists will assess you who can then refer you to a Consultant Psychiatrist. Please ensure you bring all your current medication with you as well as dates of previous treatment and/or diagnosis. Assessment appointments are charged at £70 and are one hour duration.
Corporate & Business Referrals
We work locally with various local companies who refer staff to us via Occupational Health or Human Resources departments. They feel our ethos, culture, and professional and flexible service supports staff effectively and helps maintain a healthy and motivated workforce.
If you are a company, organisation or professional and you want to refer a member of staff, client or colleague, please ring to discuss how we can best meet your needs. We work with various organisations each with their own different needs. We can provide services in house and at our premises as required and include; health awareness events, reflexology through to psychological assessment and treatment.
Other Professional Referrals
Sometimes, you may be referred for a specific type of therapy, because you may have been seen by a psychiatrist or other professional who has already undertaken an assessment. At your first assessment we will still need to gather some information to ensure we are up to date with your situation. Alternatively, you may be referred by your workplace, or your insurance company may be funding specific therapy.
It may be that you have to wait for authorisation from your insurance company, or from your workplace or someone else before we can book you an appointment. In this situation, check this out with them or ring us to see if we can help.  Once we receive the referral, we will contact you and endeavour to book your appointment as soon as possible
What happens next?
We believe the key to success for mind and body therapies, in particular, is finding the most appropriate treatment to meet your needs. In order to do this, and specifically for our psychological talking therapies, we prefer to undertake a Clinical Assessment at the first meeting.
The assessment gathers information about you, your background, your medical history, your current and past difficulties and how you have coped to date. We need to know what you expect from your treatment and understand your goals. It will also help you to think about your needs and the different options available to you.
Our Clinical Assessment lasts for a minimum of one hour and is £70. By the end of the assessment we will discuss different options and advise you of the way forward in overcoming your difficulties.
On the other hand, if you have previous experience of a particular kind of therapy and wish to continue with this approach, simply tell us the approach and we will book you in for your first session. The therapist or practitioner will still want to gather some information from you regarding your concerns and difficulties/problems.
In these situations, you won't require a detailed assessment and you can book an appointment directly with our therapists by contacting our centres. Any concerns you may have can then be raised during your treatment.