CBT Preston (Cognitive Behaviour Therapy)

The Therapy Company are able to provide CBT in Preston and at our other nearby locations in South Ribble Centre and at St Annes Centre. Cognitive Behaviour Therapy (commonly referred to as CBT) is a type of talking therapy that is proven to help individuals work through various feelings, emotions and concerns. Specifically, CBT is beneficial for helping people that are suffering from eating disorders, depression, anxiety issues, and other types of phobia. This type of talking therapy is fantastic for breaking down negative feelings and thoughts and changing these negative patterns to improve the way you feel on a day-to-day basis.
If you're looking to find out more about CBT in Preston or would like to have a chat with us over the phone before booking a session, please call us directly on 01772 440321 or use our online contact form and we'll get back to you as soon as possible.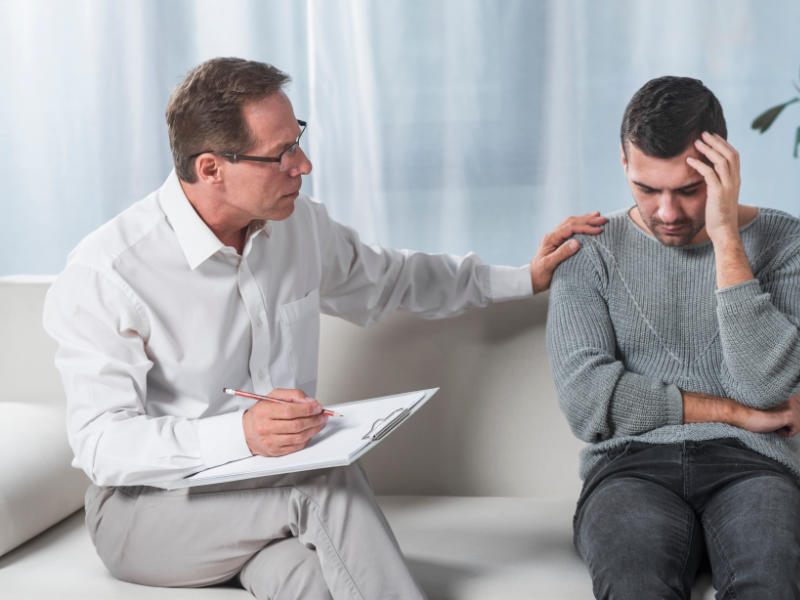 Cognitive Behaviour Therapy (CBT) works by helping you to examine your current feelings, thoughts and emotions without judgement. CBT is widely used for people suffering from anxiety disorders such as Generalised Anxiety Disorders. CBT truly helps to understand how your thoughts affect your behaviour which then leads to both physical and emotional issues. It's the self-awareness and questioning of this type of talking therapy that makes it such a successful type of therapy for many.
Once negative thoughts are identified, further work can then be done to replace the past irrelevant thoughts with new ones that will serve you moving forwards. In addition to dealing with present problems, you will learn skills to deal with problems that may arise in the future.
CBT sessions will be carried out in a very relaxed and comfortable environment at one of our three locations; Preston, South Ribble Centre, or St Annes Centre, depending on what's best for you. Within these sessions, our therapists will take the time to understand your beliefs and underlying assumptions that you may be carrying about yourself and those around you. Our therapist will also help you understand how your current thoughts are having a negative impact on your current behaviours and actions that you may not even be conscious about.
Once this self-awareness has been brought about and you feel safe in this knowledge, we will then start to try and change those thoughts and behaviours at your own pace. Some work may be necessary outside of the sessions such as answering questionnaires and keeping records.
CBT has been proven to be an effective way of treating a number of different mental health conditions such as Generalised Anxiety Disorder, depression, sleep problems, problems related to alcohol misuse, panic disorders, and borderline personality disorders. Although CBT is not a cure for any of the above conditions, it can help individuals to cope significantly better with their symptoms. CBT can be performed as a stand-alone treatment but may also be combined with other treatments such as anti-depressants and other medications if appropriate.
Get in touch with our professional and dedicated team at The Therapy Company by calling us directly on 01772 440321 or use our online contact form and we'll get back to you as soon as possible.