Child Private Psychiatry Preston

The Therapy Company is able to provide private child psychiatry in Preston and welcome all patients throughout the the North West. As you would expect, we deal with the mental health of children very carefully and it's compulsory to have an accompanied adult with them at psychiatry sessions. Our private child psychiatry may help with conditions that your child may be struggling with such as depression, anxiety, traumatic stress, OCD, and eating disorders. We have a dedicated team of highly-qualified and experienced private child psychiatrists that you can view on our meet the team page.
If you're looking to find out more about child adult psychiatry in Preston or would like to have a chat with us over the phone before booking a session, please call us directly on 01772 440321 or use our online contact form and we'll get back to you as soon as possible.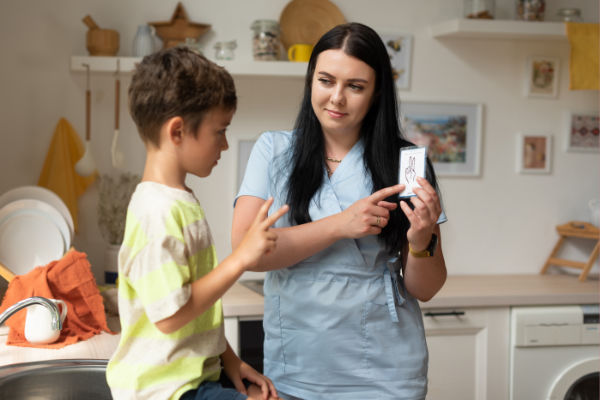 Mental health problems can have an enormous impact on a child's development and this impact also transfers to the parents and family of the child. It all starts with inviting you and your child down to one of our practices in Preston where we will undergo an initial consultation.

Our highly-qualified psychiatrists will make both you and your child feel at ease, safe and comfortable. We'll start by asking some key questions regarding your child's mental health history, current psychological issues and/or conditions. Once we have a better understanding of your child's current issues, we can then proceed to providing the most relevant treatment plan such as CBT, counselling, EDMR, or alternative therapies.

Here at The Therapy Company, we offer a wide range of treatments and therapies to help manage and work through your child's mental health condition(s) and struggles. CBT (also known as Cognitive Behaviour Therapy) is a talking therapy can help children that are struggling with intrusive thoughts, negative thoughts, feeling, and behaviours. Moreover, counselling is another type of talking therapy which may be a viable option for your child if they are struggling with emotional issues. Further treatments also are available with our highly-qualified private child psychiatrists.
Child psychiatrists can help to diagnose and treat a number of different mental health conditions including depression, ADHD, anxiety, intrusive thoughts, eating disorders, self-harming, and many more.. Through ongoing treatments and medications arranged by your psychiatrist, you can expect to receive a comprehensive diagnosis (if relevant) for your child and receive professional advice and on-going treatment on how to best manage with symptoms of particular conditions.
Conditions We Treat
Depression and Anxiety disorders

Personality disorders

Adult ADHD

ADHD in children

Psychoses

Bipolar affective disorder

s

Phobias

Post-Traumatic Stress Disorder (P

TSD)

Eating disorders

Obsessive-compulsive disorder (

OCD) and 

Body dysmorphic disorder (

BDD)

Addictions
Children and young person's mental health disorders
Child ASD Diagnosis
Get in touch with our professional and dedicated team of child private psychiatrists in Preston at The Therapy Company by calling us directly on 01772 440321 or use our online contact form and we'll get back to you as soon as possible.
Child Private Psychiatry Preston - FAQs