Autism Spectrum Disorder (ASD)
When people refer to "Autism," they are usually referring to Autism Spectrum Disorder (ASD), a brain-based disorder that is characterised by social-communication challenges and restricted and repetitive behaviours, activities and interests.  Autism is about four times more likely to affect boys than girls, and is found in all racial, ethnic, and social groups. 
If you are wondering whether your child has Autism Spectrum Disorder (ASD) and would like to an assessment, we are the right service for you.  
The Therapy company offers a diagnostic assessment for Autistic Spectrum Disorder.  We see young people from age 6 to 16. The diagnostic assessment we offer is robust and based on several years of experience, and relevant guidance and research.


Our assessment process comprises of:
1) Psychiatric History
2) Detailed neurodevelopment History 
3) Autism Diagnostic Observation Schedule
4) Autism Spectrum Rating Scales – Parent and School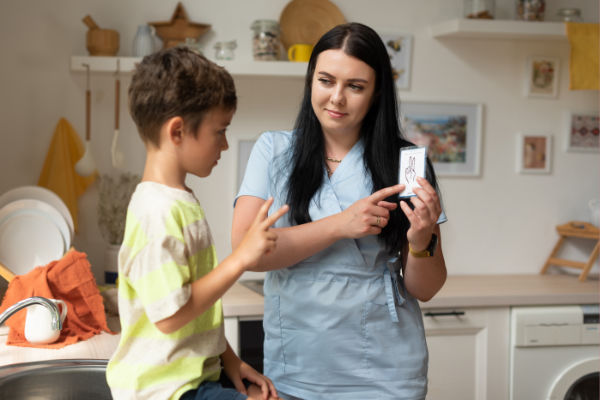 We do not offer Speech and Language assessment.  We also do not offer post-diagnostic service for Autism. 

The diagnostic process is completed in a month.  It may involve 2 to 3 appointments at The Therapy Company or on video-link (when appropriate). Following the diagnostic assessment, we offer both verbal and written feedback of our findings.