5-Star Private


Psychiatrists
The most advanced medical templates specialising in
every aspect of healthcare.
Evening appointments can be arranged.
Welcome to
The Therapy Company
Providing professional mental health diagnosis and treatment 
Our Consultant Psychiatric and Psychotherapy team provides professional mental health diagnosis and treatment to individuals aged 10 and upwards. We are able to offer fast access to treatment with appointments available at several locations across Lancashire. In addition, to make the treatment process more flexible and accessible to you we also provide confidential telephone and online therapy services via video links. 
Why Choose The Therapy Company?
Why you should choose The Therapy Company for your mental health needs.
Private Therapy & Psychiatry - Our Team
Our team consists of six consultant psychiatrists with extensive knowledge and expertise in mental health gained over decades of working across numerous disciplines in the NHS and private consultancy.
The consultants are supported by a skilled team of counsellors, psychotherapists and medical administrators. Our specialist team of therapists provide treatments including counselling, Sexual Therapy, Cognitive Behaviour Therapy (CBT) and Eye, Movement, Hypnotherapy, Desensitisation & Reprocessing (EMDR).
Our multi-disciplined team work together to deliver accurate diagnosis and effective treatment plans for a fast recovery.
Keep up to date with the latest news within the medical field.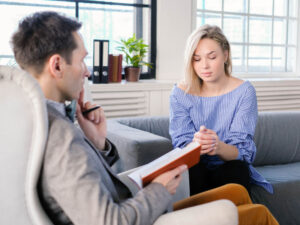 Depression is a complex and challenging journey that millions of people face every day. While the road to recovery may seem daunting, it's important to remember that help is available, and therapy can be a transformative and empowering tool in the battle against depression. In this blog, we will explore the different facets of therapy for depression, shedding light on its effectiveness and the ways in which it can bring about positive change. We'll also
Read More »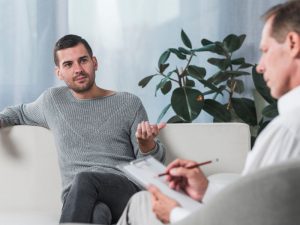 The Therapy Company are frequently asked; how do you see a psychiatrist in the UK? The Therapy Company are a 5-star rated private psychiatrist practice based in Preston. As well as seeing patients in Preston, we now also provide online appointments which means we can see patients from the comfort of their own home throughout the country. To name just a few mental health services we provide at The Therapy Company include;- CBT EMDR Counselling
Read More »
The Therapy Company provides private counselling at our facility in Preston and also via online appointments. Private counselling is suitable for a number of people, conditions, and reasons. We offer an initial appointment where we take the time to understand whether counselling is suitable. Our professionally trained counsellors in Preston are fully equipped to handle all types of problems and issues, using proven techniques and methods to help you through your difficult emotions and feelings.
Read More »
I would like to thank the secretaries Sheila and Chris for providing a warm, welcoming atmosphere. Also, in my opinion, Dr PT Saleem is the best psychiatrist I have ever had the pleasure to meet.
I have suffered with PTSD flashbacks anxiety and panic attacks since a horrific road traffic accident 3 yrs ago. My life is now on the up thanks to Debbie's help guidance and EMDR. I can't thank this place enough for her care compassion and understanding
I would like to take this opportunity to say a big thank you to everyone at the therapy co. For the past couple of months I've been looked after by Kate. She has been professional, welcoming, calming and extremely helpful. I feel I've come a long way in a short time. Also the receptionist have been very helpful and I would high recommended this practice to anyone